Latex Hybrid Mattress:
Understanding The Benefits Of A Natural Mattress

There were two main types of beds that you can get in the market before; the coil base, which is typically used in innerspring mattresses, and then there is the foam-base ones that are squishy and causes your body to sink. Although both these types of mattresses have their own pros and cons, mattress companies sought to create a mattress that could answer the common complaints of customers. This is where the latex hybrid mattress comes in.
What is a Latex Hybrid Mattress?

Natural latex is harvested from the rubber tree, and when transformed into mattresses, it becomes either airy or dense is typically more heat-resistant than memory foam. Compared to your usual foam mattresses, latex also tends to be bouncier and more comfortable.
There are two types of materials that are used in manufacturing latex mattresses, and these are natural latex and synthetic latex. In natural latex, it is formed when the milk that is harvested from the rubber trees hardens. On the other hand, synthetic latex is created through vulcanization which is a process in which the rubber is hardened with the use of chemicals.
A latex hybrid mattress is basically a combination of the two where beauty and comfort are rolled into one. The quality of latex hybrid mattresses depends on the ratio of natural and synthetic latex used. The higher the amount of natural latex is used, the greener it is.
Benefits of a Latex Hybrid Mattress

If you want to be able to get a good night's sleep, checking out the available mattresses on the market is one of the smartest moves that you are going to make. It will also help if you familiarize yourself with them as much as possible.
We all know that a memory foam mattress and an innerspring mattress are among the common choices because memory foam beds typically contour around your body for pressure relief while innerspring gives you the bounce you are looking for. But what about latex hybrid beds?
If you want to get the best of both worlds, such as in the case of latex and innerspring, or latex and memory foam, then you definitely need to check out latex mattresses mixed with other types of materials. Here are several reasons why investing in a latex hybrid mattress is worth it.
When shopping for a new mattress, comfort is probably on top of your list of factors to consider. And although memory foam does help you feel comfortable because of the contouring and conforming properties that it has, latex hybrid mattresses offer all of that but without the sinking part. This is ideal for different kinds of sleeping positions such as stomach sleepers, side sleepers, and back sleepers.
Memory foam mattresses are often the go-to mattress by people who want to get some relief from their pressure points. However, the sinking feeling that they get from this mattress has become an unpleasant experience while they sleep. With a latex hybrid mattress, not only will you get some pressure relief, but you should also be able to get a more comfortable night's sleep. This is due to the micro-coils that are used in this kind of mattress, making it quite flexible. So, if you are looking for mattresses that will not only conform to your body but also help provide support without making you sink into your bed, the latex hybrid mattress is a good choice.
Latex hybrid mattresses can last longer compared to memory foam hybrid mattresses because of the combination of materials used. The latex comfort layer creates a durable layer for the mattress while the pocketed coils reduce the constant wear and tear on the coils of the mattress over the years.
Compared to foam mattresses, the latex hybrid mattress sleeps cooler. This is due to the open coil system that allows the air to circulate freely in the mattress, thus helping get rid of the heat. In memory foam mattresses, the heat that your body is emanating can get trapped as you sleep, and may leave you sweaty during the night if you tend to get hot as it is.
What else can you expect from a hybrid mattress? If you are not a fan of waking up at night because your partner is changing his or her sleep position, you will find that latex hybrid bed can reduce motion transfer. Of course, the reduction of motion transfer is significantly felt when you are using a memory foam bed, but hybrid mattresses can reduce the movements too.
Most of us choose memory foam beds when we are constantly dealing with aches and pains in the morning, but too much sinking can be bothersome to some and thus may cause you to toss and turn. That being said, the hybrid mattress comes in different levels of firmness and can offer adequate back support. This is due to the fact that you will not be sinking too much in bed, but rather get a slight bend from your bed while offering more support to your body.
It is understandable that buying a mattress can be tough, but if you have narrowed your choice of getting a hybrid bed, there are still a few factors that you need to take into account.
Benefits of a Latex Hybrid Mattress

It is understandable that buying a mattress can be tough, but if you have narrowed your choice of getting a hybrid bed, there are still a few factors that you need to take into account.
Since the hybrid mattress is made up of different materials, the level of comfort that you can get from it can vary. You will need to find out what the comfort layer materials are and the support core too as they are the ones that your body will most likely feel when you lie down on it.
You should also consider the density and firmness of the hybrid mattress that you are going to get. You will want a bed that will not buckle under your weight or is too firm for your small frame. Do your research regarding this especially when the comfort layer or top layer of the hybrid mattress tends to vary.  
Your budget is important too when you are shopping for a latex hybrid or memory foam hybrid because the cost can be high. The good news is that nowadays you can find deals on a latex hybrid that may match your budget. But if not, you may need to think of an alternative.
Since you will be spending a lot of time in bed, you will need a hybrid mattress that will endure. Zenhaven mattress, as well as Nest Hybrid latex, are both considered by many, but you can also check Awara Sleep for hybrid beds that will give you comfort and support.
5-Warranty And Trial Period
It doesn't matter whether you are planning on buying a hybrid bed, a memory foam mattress, innerspring mattress, latex mattress and the like, you should always check the warranty and trial period that they come with. In order to find out whether the mattress is suitable for you, you will need to do a test run first. Keep in mind that it will take your body at least a month before it adjusts to the new mattress, so look for a mattress company that provides this amount of trial run.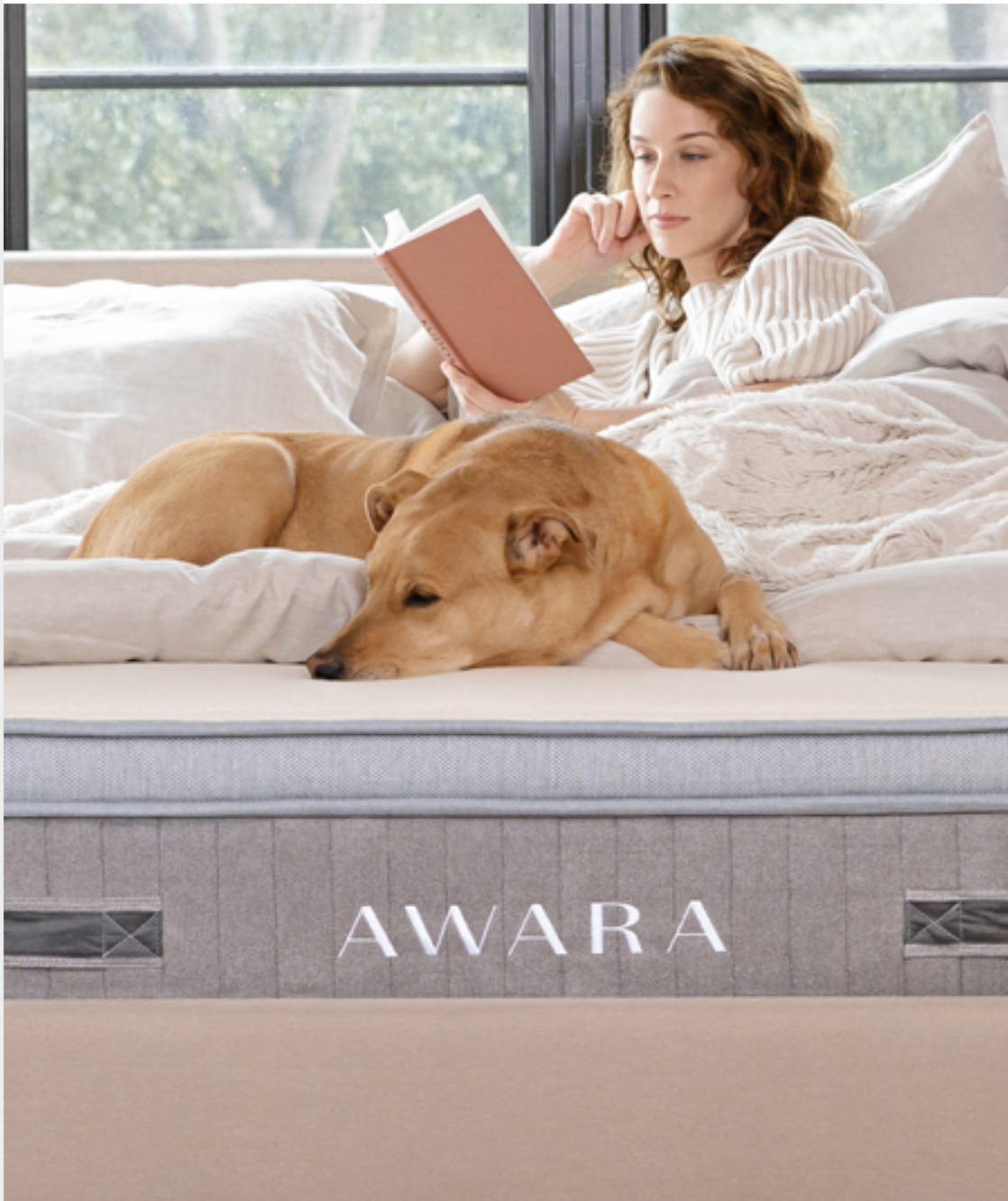 Other Types of Hybrid Mattresses

If you are buying a mattress, it is important that you understand the different mattress types out there. Yes, memory foam and innerspring are quite popular in the market, but the appearance of hybrid mattresses has caught a lot of attention too.
Hybrid mattresses are basically a combination of coils for the support core, with a comfort layer that is made from memory foam or latex. The support core of this type of mattress is usually made from pocketed coils covered in cloth or fabric to provide additional support while reducing motion transfer. The base foam which is placed at the bottom of the support core is often made from polyurethane foam.
For mattresses to be considered as hybrids, the comfort layer must have at least two inches of latex or memory foam. There are some mattresses that also come with gel to reduce heat retention.
It is understandable that you will want to sleep on a mattress that will offer you plenty of comfort and support, and although traditional mattresses can do that for you, a latex hybrid mattress seems to be making a lot of waves. Just imagine getting the benefits of sleeping on a latex mattress, and innerspring mattress all rolled into one! At Awara Sleep, you will find the right hybrid mattress for your home which will help you get the best night's sleep that you deserve.
The Only Latex Mattress With a Lifetime Warranty
---
---