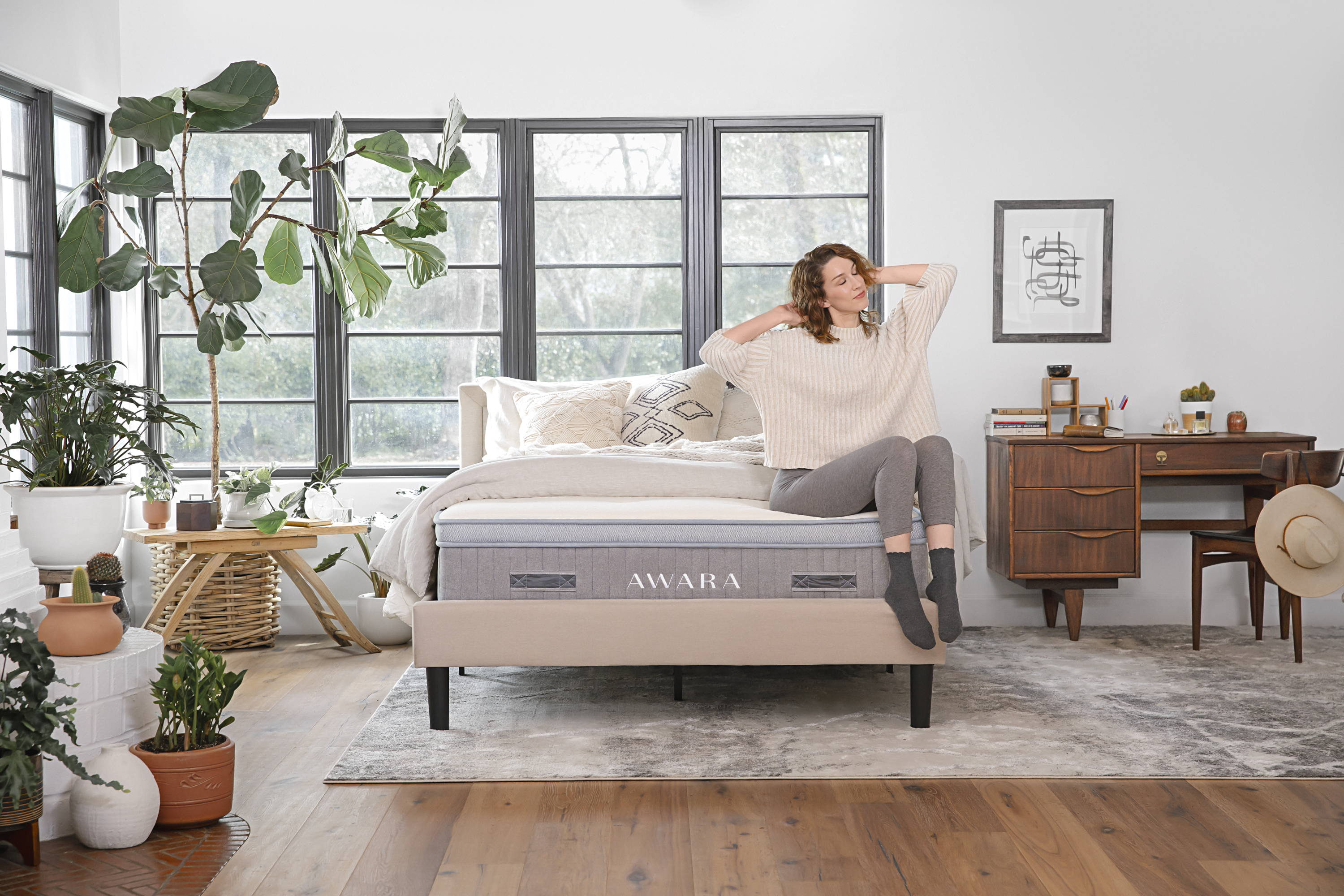 Organic Mattress:
The Benefits Of This Natural Design

Organic Mattress – When shopping for any size foam mattress, including a twin XL, most people have a list of criteria in mind. Some people will choose comfort and durability as their top priorities, while others would opt for cheap latex mattresses above anything else, regardless of other factors.
However, one thing is for sure; most people don't consider the fact that conventional mattresses may contain harmful chemicals such as flame retardants, polyurethane foam, perfumes, glue, and other volatile organic compounds or VOCs.
You spend approximately one-third of your life in bed, so it's only sensible to invest in foam mattresses that are certified organic. If you're also concerned and keen on protecting and preserving the environment, buying organic mattresses made with natural latex is an excellent contribution to the cause. How to buy an organic mattress and what are the benefits of this design? Read more to find out!
What Is An Organic Mattress?

An organic mattress is a foam that is made up of organic latex, organic cotton, and organic wool – raw materials that are grown without using pesticides or manufactured through a process without chemicals. For a natural mattress to be certified organic, it must meet the flame retardants regulations, be authorized as biodegradable and hypoallergenic, and most importantly, must reduce carbon footprint.
Another significant characteristic of organic mattresses is that they are incredibly durable and last longer than conventional mattresses. They also provide fantastic support and pressure relief to the body, as well as sleeping cooler than memory foam beds.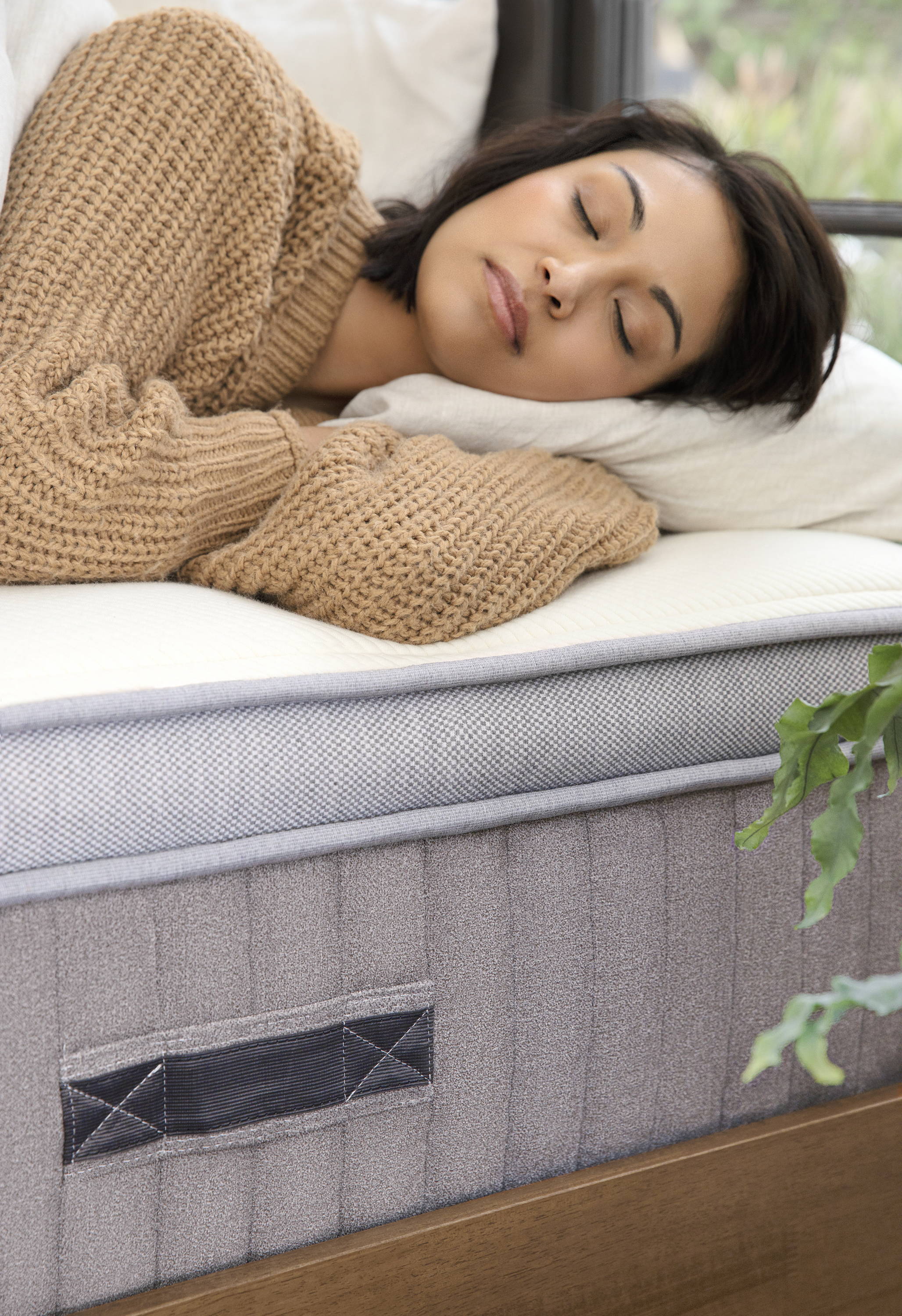 Benefits Of Buying Organic Mattresses

The materials used in making organic latex mattresses are cultivated, processed, and assembled without the use of harsh substances. Organic wool, for example, is not mixed with other harmful chemicals and the sheep that produce the wool only eat foods that are free of pesticides. Furthermore, organic mattresses also meet the 1633 flame retardants law. Hence, they do not contain any carcinogenic retardants.
Awara latex foam mattresses are made with organic cotton and wool that are safer than the materials used in conventional mattresses because of the absence of synthetic retardants. The natural latex that is used is also developed on farms that meet the standards of the USDA Organic seal.
Sustainable and Biodegradable
Organic natural latex mattresses are both durable and biodegradable. They help reduce your carbon footprint because the materials used (wool, cotton, latex) are all organic. The process of extracting latex alone is deemed to be sustainable because it does not require cutting the rubber trees. When the liquid latex foam is drawn out, the tree can still produce Dunlop latex for at least another 20 years. Finally, when the tree surpasses its shelf life, it is harvested and used to build furniture.
Cotton and wool are also sourced organically for Dunlop latex mattresses. Cotton is grown without the use of toxic chemicals such as synthetic fertilizers and pesticides. Wool, on the other hand, is renewable since it can be shorn from sheep every year. Clean and healthy wool is produced by treating and caring for the sheep without giving them stress throughout their lives.
Unlike conventional latex foam mattresses, organic beds do not require the use of toxic flame retardants because the organic wool that is used in its manufacturing process is already a natural fire retardant. According to the American Sheep Industry Association, the wool from sheep contains a protein called keratin, a protective coating called lanolin, and a lot of moisture. That makes organic latex mattresses much harder to catch fire.
Because of all the organic materials used in making organic latex mattresses, they are often recommended to use for people who are allergy sensitive. Allergies are often caused by chemicals and dust mites that easily stay and build upon regular mattresses. Fragrances, dyes, and other toxic chemicals also emit a strong odor that can also trigger an allergic reaction.
For instance, Awara organic latex mattresses are allergy resistant because we use organic materials such as wool, cotton, and latex. Organic wool contains self-cleaning fibers that naturally repel allergens. Organic mattresses also repel mold, bacteria, and mildew. Natural latex foam mattresses, on the other hand, are naturally antimicrobial, antibacterial, hypoallergenic and resistant to water build-up. They even improve respiratory health.  
Organic latex mattresses like the Awara latex foam mattress are not only good for you and the environment but also plush and comfortable. These latex organic mattresses made with high-quality latex are soft because it is elastic and ability to mold the body into its natural contour. They also have minimal motion transfer, so if you're sleeping with a partner, you should remain comfortable, even if the other person is a restless sleeper.
Organic latex mattresses last longer than ordinary foam mattresses because they contain raw materials that are long-lasting and not easily broken down. Organic wool, for instance, can still go back to its original shape even after being exposed to water or extreme body weight. Organic cotton is also known for its sturdiness. The Awara mattress is made with excellent Dunlop latex that is guaranteed to last for many years to come.
Being first-time parents is hard especially if you're clueless about the various types of crib mattresses available in the market. Luckily for you, certified organic mattresses are approved for infants. Kids organic mattresses contain natural fibers that construct a soft cushion for the fragile bodies of babies. Also, a latex organic mattress protector is made with natural Dunlop latex that is proven to be hypoallergenic and pesticide-free.
How to Know If A Green Mattress Is Certified Organic?

---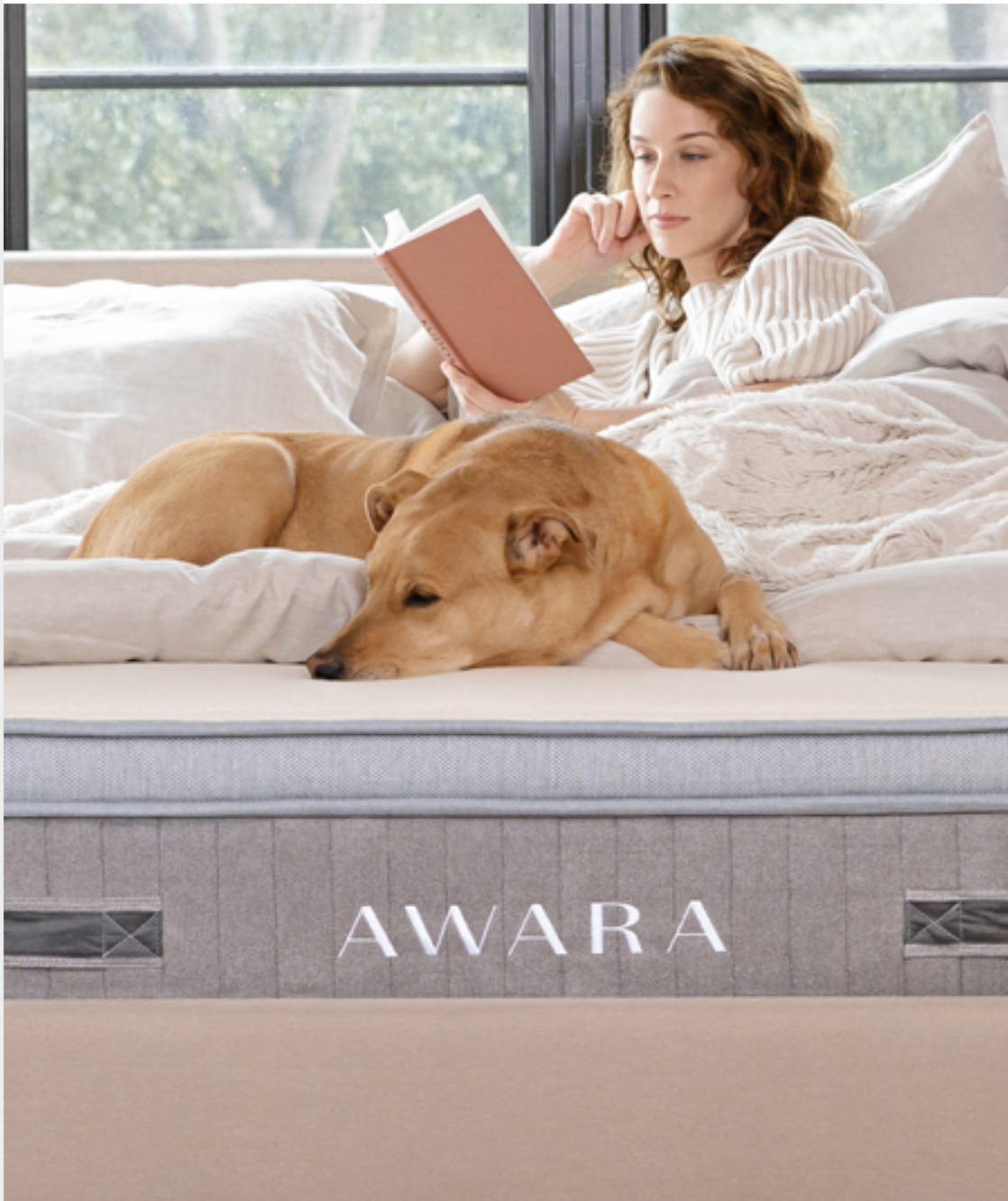 Most mattress manufacturers claim that their mattresses are certified organic by merely slapping the labels "natural" and "organic" on their product listing. The truth, however, is this: not all of these mattress brands are transparent about their foam. And with the current popularity of sustainable living, these so-called green mattress brands are expected to increase and, as a result, may confuse more and more foam shoppers.
A foam mattress will only be certified organic if it has a USDA Global Organic seal. To qualify for this certification, the latex mattress should consist of at least 95 percent of organic materials and be fabricated without using toxic chemicals. At present, only a few mattresses comply with the USDA Organic standards.
The Department of Agriculture, on the other hand, permits latex mattress manufacturers to use the term "organic" on their products if only some of the eco-friendly materials are certified organic, i.e. "made with organic cotton." They can still be granted the "organic" certification even if other components of the product like latex foam and wool are processed with certain chemicals. If you're in the market looking to buy a certified organic mattress, this can threaten a vast confusion. Luckily, there are other trusted certifications you can search for in a latex foam that can help you with your research.
Trusted Certifications For Organic Mattresses

GOTS, also known as the Global Organic Textile Standard, guarantees that a foam mattress is manufactured from organic materials. The certification requires a mattress to be at least 95 percent organic and does not allow the other 5 percent to be made up of flame retardants and toxic chemicals. Being GOTS certified also means that the brand addresses the environmental and human aspect of the entire latex mattress production.
GOLS, also known as the Global Organic Latex Standard, is another certification that focuses explicitly on latex bedding products. It ensures that a latex mattress is made up of 95% organic latex and evaluates the integrity of the other 5% of the materials. A natural latex foam mattress that does not contain retardants can both have GOTS and GOLS certifications.
The Oeko-Tex Standard 100 does not specifically concentrate on whether the latex product is produced organically, but it does control the use of harmful chemicals such as VOCs, colorants, formaldehyde, allergenic dyes, and toxic flame retardants – all of which have been associated with health issues such as respiratory illnesses and memory disabilities. Being Oeko-Tex certified also means that latex mattresses and nest bedding are made with fabrics, zippers, buttons, threads, and labels.
The certification is only valid for 12 months, and organic latex mattress brands are audited for compliance and renewal at any time after expiration.
The Greenguard Gold is one of the most rigorous and demanding certifications to get only because of its strict standards. Being Greenguard certified not only means that a latex mattress is manufactured without harmful chemicals and flame retardants, but the eco-friendly mattress should also be safe to use for infants and seniors. That means the Greenguard Gold latex mattress must be hypoallergenic, does not cause off-gassing, and must not emit chemical emissions into indoor air.
The Only Latex Mattress With a Lifetime Warranty
Finding The Right Eco Friendly Mattress

After several years of using your mattress, you will find the need to dispose and replace. Many people have trouble disposing of their old mattress when it is time for them to purchase a replacement. Some mattress companies will offer to haul away your old mattress. If they don't, you may discard it at the dump site; however, if it is non-biodegradable, it can cause harm to the environment.
Inquire About The Technology
Inquire about the technology used in the manufacturing of the mattress. Like mentioned earlier, some mattresses are labeled as 'eco-friendly' when in truth, they are not. This is similar to memory foams. The very nature of memory foam mattresses usually includes the use of harsh chemicals in the manufacturing process. Otherwise, it won't end up becoming a true and authentic memory foam mattress.
Probably the most popular eco friendly mattress today is the natural latex mattress. These mattresses do not bear VOC's or other potentially harmful chemicals. It is purely made out of the sap extract of the rubber tree. It underwent a stringent manufacturing process to ensure its durability and strength.
Check On Its Sustainability
Even if they are manufactured from all organic materials, the natural resources can later become depleted. The mattress must not create a substantial risk to the environment. As rubber trees are cultured very easily, natural latex mattresses are highly sustainable.
When discarded, the mattress should be able to decompose on its own. This is one thing to consider with your mattress. It must be biodegradable, such that it can be easily disposed of without causing potential harm to our environment.
With all the pollutants the earth seems to be enduring environmentally, many people want to work towards reducing their own carbon footprint. Not only that, but an eco friendly mattress can also benefit the user in more ways that one!