Organic Pillows:
Benefits Of Organic Pillows Compared To Regular Pillows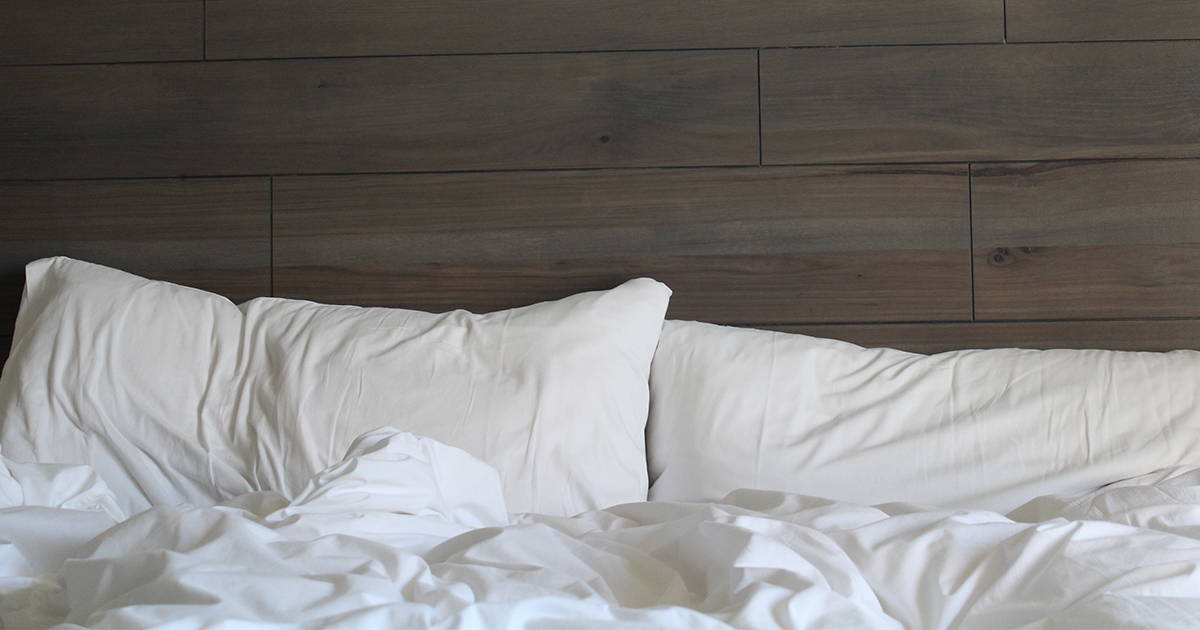 Investing in the right mattresses and bedding can help improve your night's sleep, but there is also another component that you shouldn't forget, and that is the pillow that you are using. This is probably the last thing on your mind when getting your bed ready, but the quality of your pillows also plays a part in how comfortable you sleep at night.
What Are Organic Pillows?

You've probably come across organic pillows when you were shopping for new accessories for your bed and wonder why they are gaining some attention nowadays. Well, as the name suggests, this type of pillow is made from organic materials such as organic buckwheat, organic wool, and even organic cotton for that matter. Most pillows that are being sold today are made from potentially harmful chemicals and synthetic materials that, although offer support, may put us at risk of inhaling chemicals that can affect your health.
There are organic pillows that may contain natural latex which is about 97 percent organic, and you will notice that it has a specific feel to it compared to others. However, take note that just because it is labeled "natural latex", it doesn't mean that everything is made from organic materials. There are some brands that make use of blended latex where chemicals are also used. Organic bed pillows are free of toxic chemicals which may make them better options to sleep on.

---
There are different types of pillows on the market today that can provide you with varying levels of comfort and support for your head. Let's find out what these are:
Down pillows and Organic down pillows come from the down feathers from the undercoat of birds. These pillows are usually puffy, soft, and supple which makes them quite a luxury piece in your bed. You'll find that these pillows are light, fluffy, and cozy too, but when it comes to support, you won't get enough from it. When choosing down products, always look for the Responsible Down Standard or RDS on the label as it aims to ensure that feathers came from animals that have not been subject to unnecessary harm.
This type of pillow is typically made from tiny beads of EPS or unexpanded polystyrene which gives your head and neck very firm support. This is common in many travel neck pillows.
Unlike down, feather pillows are known for their support. If you are going to take a look at the feathers used as pillow filling in these pillows, you'll find that they are small and quite curled. Not everyone knows that the feathers used here are as strong as carbon fiber. As a matter of fact, this is often referred to as Mother Nature's natural spring.
For those who are looking for organic pillows, this one is for you. Organic buckwheat hulls are all-natural, plant-based and are used to fill the pillows, and provide a hard support for the sleeper.
For those who are looking for a natural pillow to add to their bed, here are a few options for you to consider:
As the name suggests, organic cotton is used to make these pillows which are usually grown without the use of pesticides and other chemicals. What's great about using certified organic pillows is that they are free from harsh chemicals that can ruin the natural fibers of the plant. What you get instead is a comfortable pillow to support your head.
Investing in an organic wool pillow means that you will be sleeping on a pillow that is resistant to mold, mildew, dust mites, and other microbes that can potentially affect your health. Wool is also considered one of the best natural flame retardants in the market; hence it is commonly used in mattresses, pillows, and bedding.
Natural and organic pillows are usually made up of 97% latex which is the purest form available. The latex foam used here tends to provide comfort and support, without giving you that sinking feeling common in memory foam.
You might have come across kapok pillows while you were shopping for new pillows and wondered what it's all about. Natural kapok comes from a tropical tree where the kapok seed pods are usually used for stuffing in pillows and such. Compared to cotton, which is often sprayed with pesticides, natural kapok is free from harsh chemicals. If you are going to take a look at the kapok fiber, you will find that it is silkier compared to cotton, and when mixed with natural latex fiber, it creates a pillow that has a softness to it that resembles that of a down pillow.
---
Benefits Of Organic Pillows

Sleeping on an organic pillow seems to come with numerous advantages, so it's not surprising that more and more people are investing in natural bedding these days. Are you wondering what these benefits are? Here's what you need to know.
One of the best benefits of owning organic body pillows, organic feather pillows, and the like is that they are safer for the environment. A certified organic pillow means that there are no harsh chemicals contained in them that will be dangerous for the environment. This is due to the fact that eco-friendly sustainably sourced materials are used in their making.
Organic bedding, mattress, and pillows are, in general, hypoallergenic. Based on the nature of the materials used, and the manufacturing process, allergens are typically not present. This means that those who are prone to allergic reactions will find that their risk of having a reaction is reduced.
Another benefit that you can get from organic pillows is that most organic pillows are made of high-quality materials. Typically they offer paramount comfort, support, and design when compared to cheaper synthetic pillows on the market. However, depending on the type of organic pillow that you are going to get, there are some can add softness for your head, while others are very hard. Take note of your sleep position and your level of support preference when comparing green pillows.
Since you'll be spending at least eight hours in bed, you will need a pillow that will not irritate your skin. Natural wool, organic cotton, and natural latex are not as harsh on the skin unless you have a specific allergy to one of the materials such as a latex allergy. And because most of these eco-friendly pillows do not attract dust mites, bed bugs, and such, it may help to promote healthier living.
The materials used in organic pillows are usually recyclable which means that you are reducing your impact on the environment. If your pillow has lost its bounce or has been with you for some time now, instead of throwing it away, you can get the materials and repurpose them into something else. You can transform them into fillers for your outdoor chairs, dog beds, and so on.
Another possible benefit that you can get from sleeping on a natural and organic pillow is that it may improve the quality of your sleep. This is especially true when you choose an organic kapok pillow since it can easily conform to your head, neck, as well as any sleeping position that you favor. It may be that you are among the stomach sleepers, or perhaps more on the traditional back and side sleepers. Whatever position you prefer, this type of pillow can keep your head and your neck neutral which may lead to less aches and pains in the morning.
Since most organic pillows are made from natural fibers, maintaining them is generally easy, and they can stand up to normal wear and tear.
A Last Word About Organic Pillows
If foam pillows are no longer working for you, or you prefer to use a natural pillow from now on, you will be pleased to know that there are a wide array of options for you to choose from. Polyester and synthetic pillows may give your head some firmness, but they can degrade rather quickly depending on the quality. Switching to an organic pillow filled with organic feather, wool, cotton, or even latex may be the durable green solution you've been looking for.
It's true that there is no shortage of organic pillows these days as manufacturing companies are putting their own spin to natural pillows today. However, if you are looking for the best value for your money, check out what Awara Sleep has to offer. Here you will find organic pillows that are reasonably priced.
If you want to improve your sleep environment, switching to organic mattresses and bedding is recommended. Of course, it wouldn't hurt to invest on an organic pillow too because a natural pillow is soft, comfortable, and eco-friendly.
The Only Latex Mattress With a Lifetime Warranty