An Amazing Mattress: But at What Cost?
Both Avocado and Awara use sustainably sourced, natural materials. They both offer a premium sleep that gives back to the planet, too. So, why does Avocado cost so much more? For $500** less, you'll get a sleep that's good to you, the planet, and your wallet with Awara.

Price (Queen)
Sleep Trial
Warranty
Free Shipping
Free Returns
Latex Process
Latex Layer Height
100% Natural Cotton
New Zealand Wool
Hybrid Design
Total Height
No Poly Foams
No Toxic Chemicals
Non chemical Fire Retardant SGS Certified
Non Chemical Adhesive
Water Based Alternatives
Awara
365 nights
Forever Warranty™
FSC Certified
2"
8" individual coils for premium support
10"
Avocado
$1,999
365 Nights
25 Years
Dunlop
2"
X
3-zone coils
13"
X
X
X
How Awara's customers experience guilt-free comfort
Affordable and high quality
"Really nice organic mattress pad at a super affordable price. Excellent quality. I was impressed enough with the first one, so I bought a second for another bed."
Leslie R.
Verified Buyer
Changes lives
"Our lives are nothing short of changed.... from the first night we've had 10/10 with this bed. It is everything it is described as. We're 100% happy with this purchase. Worth EVERY penny."
Shannon J.
Verified Buyer
Comfort and Premium Materials at a Great Price.
That's why independent reviewers consistently vote Awara to the top.
Certifications Are Nice– But They Come At A Price
Cosmopolitan Loves 2023
Best Affordable Latex Mattress 2023
Best Mattress Stomach Sleepers 2023
Wired Recommends 2023
Editor's Pick 2023
Best Latex Mattress 2023
*Awara has certain affiliate advertising relationships with the above publications. Awara has no editorial influence over such reviews or awards.
What Makes Awara Special?

We wanted to use only the best materials when making our mattresses. We thought about everything. Being conscious of our impact on the environment, finding new ways to give back to the communities and ecosystems we work with, and creating a mattress you can feel good about buying were really important factors in our decision making process. We sought out partnerships that would make a difference. 
The New Zealand farmers who care for the sheep, and spin the breathable wool that'll help keep you cool.

The farmers in Sri Lanka who care for the rubber trees used to make the premium Forest Stewardship Council-certified Dunlop latex that provides Awara's exceptional comfort.

Trees for the Future, the non-profit that plants 10 trees in Kenya, Senegal, Uganda, or Tanzania for every Awara sold.
The quality of these partnerships, and the materials we use to build Awara, gives us the confidence to offer a Forever Warranty on every mattress, a 365-night trial, and to promise you a great night's sleep at a fair price. What could be better than that? 
What are you getting with Avocado?
Avocado's warranty is only 25 years. Sure, this may sound like more than enough time, but we've read the small print for you. For the first 10 years, you'll get full coverage, but after that, the coverage is a little patchy. You may have to jump through hoops to get the help you need. 25 years is pretty good, but forever is better. All Awara mattresses are guaranteed for as long as you own them.

Avocado has a long trial: the same length as our 365-night trial to be exact. But their T&Cs look pretty complicated, and one look at their reviews makes it clear that they'll do anything to get you to keep it for longer (pushing you out of the return period). We think you'll love your Awara mattress, but in the unlikely event that you don't, our returns process is simple and easy.

Avocado's beautiful concept stores really want you to buy into their dream of walnut surfaces, bright airy spaces, custom-made skylights, and plants everywhere. Sure, style is important – but we don't think you should have to foot the bill for our fancy concept stores in the price of your mattress. You can try out Awara mattresses with our retail partners countrywide, and get some plants for your place without having to break the bank.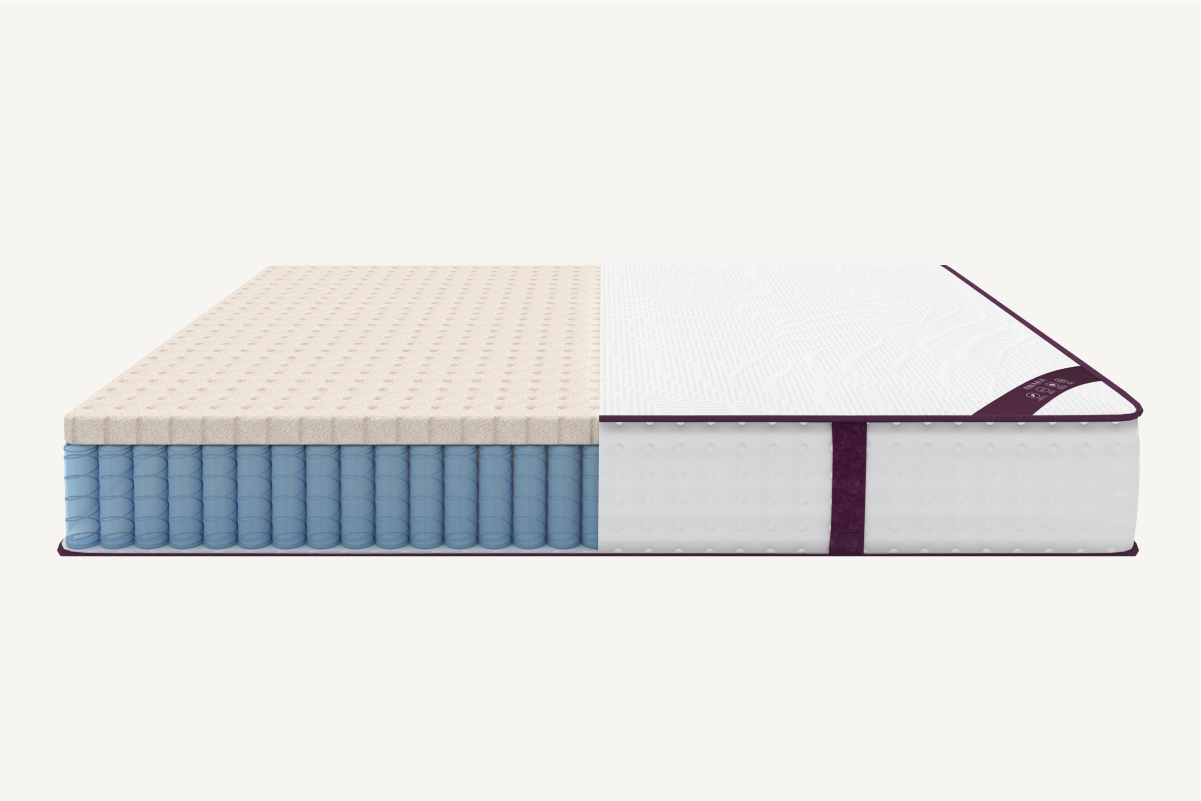 LUXURIOUS COVER WITH NEW ZEALAND WOOL
Plus naturally sourced cotton and wool. Together, they wick moisture and promote breathability.
2" of FSC®-Certified organic Dunlop latex contours to your curves and supports pressure points and joints.
Premium Coil Support Core
Individually wrapped 8" coils improve breathability and reduce motion transfer. Even if your partner tosses and turns.
Easy-Move Base with 4 Reinforced Handles
A beautiful cotton blend cover wraps around the supportive base. The sturdy handles make any move a breeze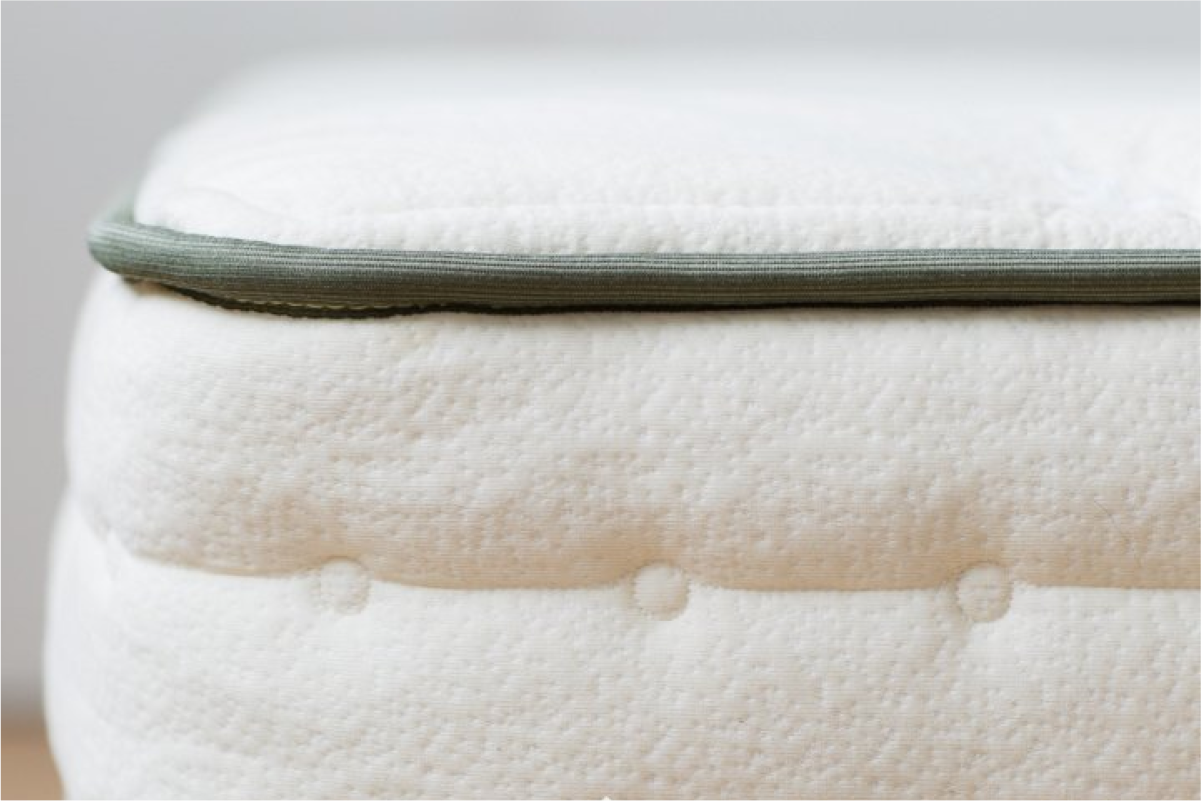 1-inch of Alpaca Wool, and a cotton cover.
Alpaca is just as nice as New Zealand wool, but it's definitely more expensive.
GOTS Organic Cotton Batting
To try and make up for the face they don't have a eurotop.
1.5 inch of Articulated & Zoned GOLS Organic Certified Latex
Zoned Latex can be tricky - especially if you're on the lighter side, as it can feel too hard on pressure points like hips and shoulders.
8 Inches of Individually Wrapped Support Coils
A whole inch less than Awara!
.5 Inch of Coconut Husk Support Layer
But what about the handles to help you move it?
| | | | |
| --- | --- | --- | --- |
| 365-Night Trial | Premium, Environmentally Conscious Materials | Comfort & Support | Needle Tufted by Hand |
| We believe you should be able to try your mattress in all seasons. We all sleep differently in a heatwave than in a snowstorm. If at the end of your 365-night trial, you decide Awara isn't a perfect match, return it with no hassles. We're always here to help. | We've chosen sustainable, earth-friendly materials that don't break the bank. Everyone should have access to sustainable options. We've used certified organic latex, sustainable New Zealand wool, and stainless steel springs. Premium sleep doesn't compromise on the things that matter.  | With a hybrid mattress like Awara, you get all the support of springs with the comfort of latex. The springs provide responsive, dynamic support for your shoulders, back, hips and legs. The comforting, cooling properties of latex relieve pressure points, and conform to your body to give you unparalleled comfort.   | Awara mattresses feature our distinctive, soft, needle-tufted rosettes made from our New Zealand wool. By pulling ribbons through the full mattress in up to 36 locations, we bind the layers together — without the use of toxic solvent or water-based adhesives, improving durability and stability.  |
Good feelings aren't enough for a great night's sleep.
These customers admire Avocado's pure intent. But they didn't approve of the execution. 
"There was no off gassing and also no comfort."
"The Avocado mattress began as very uncomfortable and didn't improve after a couple of months. The emphasis on organic and natural materials in marketing may be a deliberate distraction from the lack of comfort provided by this mattress. There was no off gassing and also no comfort."
Darrel W.
"Love everything but the mattress"
"We absolutely love everything about Avocado except the comfort of the bed and plush topper. We are disappointed we are not sleeping well and waking up with shoulder pain. We knew the mattress was firm which is why we purchased the plush topper. Unfortunately we are waking up with shoulder pain."
David B.
" I love the idea but…"
"I love the idea of being organic and green, however the Avocado is very firm and not at all comfortable without a mattress topper. We were so excited for the mattress to arrive, but after 1 night we had back and neck pain from the mattress being too hard. I can't imagine a mattress this firm would be comfortable for anyone."
Kristin M.
"Something about this mattress has completely changed my sleeping life."
Awara supports your body, your conscience, and your favorite sleep-style.
Hybrid mattresses like Awara and Avocado aren't for everyone. They are a little firmer than memory foam: instead of "sinking in", you settle in and the mattress supports every curve. This is how a hybrid mattress supports you.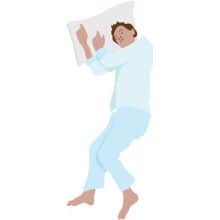 If you sleep on your side...
The latex layer removes the pressure from your joints, hugging your hips, knees and shoulders.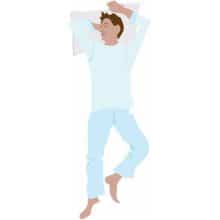 If you sleep on your back...
Awara adjusts to the curve of your lower back, relieving strains.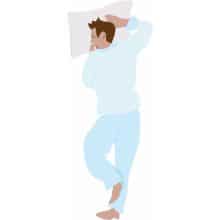 If you sleep on your stomach...
Your chest, stomach and hips get the support they need without "sinking" into the bed.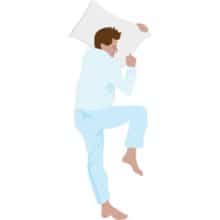 If you move during the night...
The hybrid design isolates movement so you don't wake yourself up as you shift from pose to pose.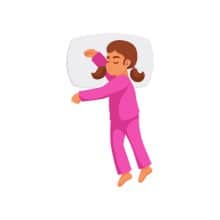 If you're on the smaller side...
The 3-zone coil system evenly distributes your weight and supports your frame.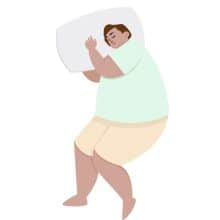 If you're on the bigger side...
The 3-zone coil system evenly distributes your weight and supports your frame.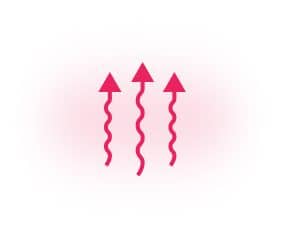 The natural materials help the mattress "breathe", controlling the temperature all night long.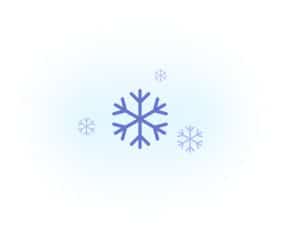 The natural materials help the mattress "breathe", controlling the temperature all night long.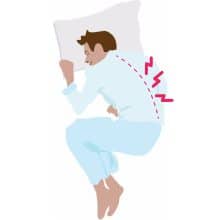 The combination of coils, latex and wool relieves pressure and supports the spine.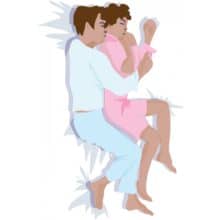 The smart weight distribution means you won't be disturbed, even when your partner moves.
"Thank you for creating an affordable, eco-friendly mattress!"
"Both my husband and I love it."
"Can't say enough about this mattress. Both my husband and I love it. He tosses and turns and I can't feel him. That is the hands down win for me! I also love the comfort of this mattress. I have not slept well for a while as our old mattress (another organic latex mattress that we paid big $$$ for 10 year ago) broke down. Love the trial period and lifetime warranty. I would recommend this to everyone."
Caren H.
Verified Buyer
"Happy natural sleeper"
"I love my mattress. I love the comfort, the support — just the right balance of firm yet soft (but not too squishy). I love knowing it's made of natural materials. I can literally breathe easy and rest easy knowing it's made of good stuff! And it feels great to get in bed every night. A true upgrade — gift to myself for my 40th birthday! Worth every penny. And delivery was fast and easy."
Margaret S.
Verified Buyer
"I love the Awara brand"
"High quality for an extremely affordable price is exactly what I look for when I purchase...basically anything! Awara definitely falls under these categories. As soon as you unpack it, you can just feel the lush comfort and high quality workmanship that was put into this piece. Choosing a new mattress is usually an investment because they all tend to cost a pretty penny, but, for the quality, Awara is an extremely affordable option."
Alan I.
Verified Buyer
Premium, Materials Without The Mark Up
And that's before we include the $496 savings on organic sheets, two cooling latex pillows and a mattress protector.
"Awara's commitment to using environmentally friendly materials was extremely important to me. This mattress does not disappoint!!"
Tabitha W.
Verified Buyer
"So comfortable and mind assuring to be sleeping on organic/safe materials. And the forever warranty makes us feel protected for years to come!"
Sarah P.
Verified Buyer