Wood Bed Frame – Style + Benefits of a Wood Bed Frame in 2019
Wood Bed Frame – Setting up a comfortable bed means not just getting the right mattress to sleep on, but also choosing the right bed frame as it will act as the support for the weight of the mattress that you are going to use.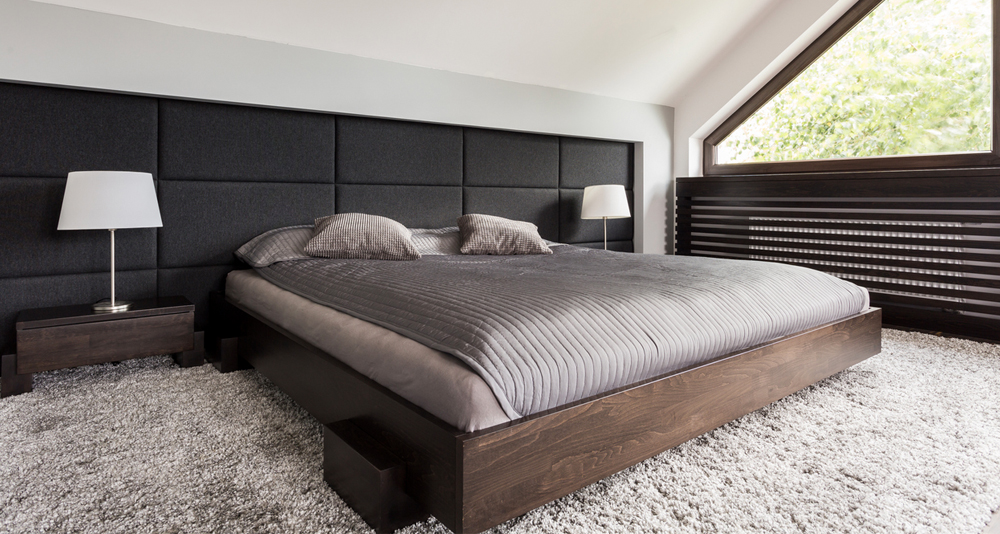 When shopping for a bed frame for your home, you'll come across several types to choose from. Just to give you an idea on what styles are out there, here are some of the common types of bed frames that you'll find in the market today.
Considered as a simple, modern and contemporary design, this type of bedframe can work with any bedroom theme you have in mind. What's good about working with metal frames for your bed is that they appear minimalistic, plus they can be mixed and matched with different types of mattress.
Leather and fabric bed frames are definitely eye-catching pieces to add to your bedroom especially when you are looking to add a unique focal point to your space. Not only do they create a conversation piece, but they are also useful when it comes to supporting your mattress as well. You can get faux leather or velvet depending on the texture that you are looking for.  
If you need a strong and reliable base for your mattress, this is one option to consider. Most of these models have space-saving drawers built into them, perfect for smaller spaces. You can choose from shallow bases or even taller bases depending on the style that you are trying to achieve in your bedroom. If you wish to add texture to the base of your bed, go for velvet as this is timeless.  
For small bedrooms, the ottoman frame may be a logical choice since you will get ample space to store your stuff with this convertible design. There are several variants to choose from for this type of bed frame.
Considered a traditional bed frame, wooden bed frames have their own distinct features that make them a great addition to your bedroom. There are different styles available such as platform beds that can withstand the heaviest of mattresses. Various woods and colours may be used.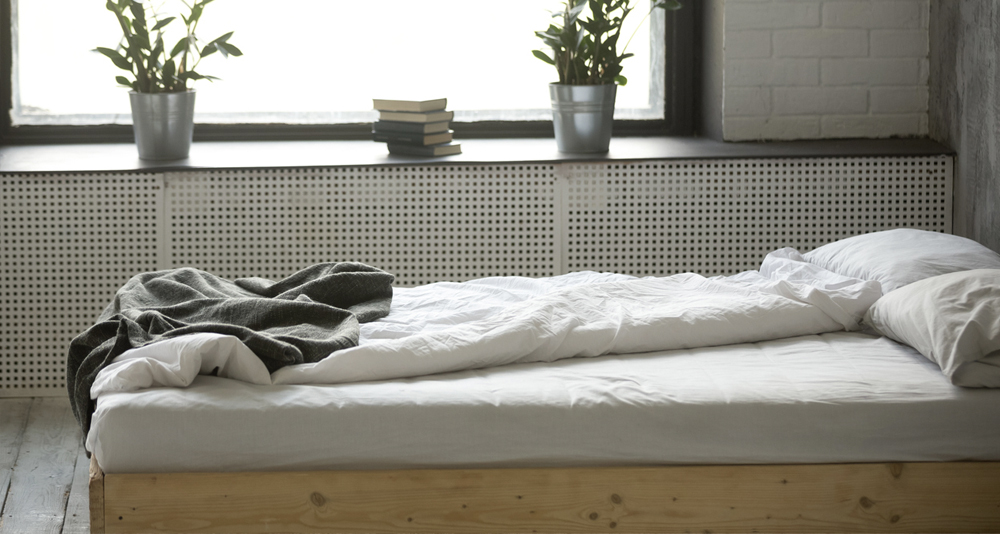 A wood bed frame is considered a classic which is not surprising since it has been around for ages. Over the years, different styles that have cropped up which you might want to look into if you are looking for the perfect bed frame for your family's use. Here are some styles that you may want to consider:
Considered as a simple, modern and contemporary design, this type of bedframe can work with any bedroom theme you have in mind. What's good about working with metal frames for your bed is that they appear minimalistic, plus they can be mixed and matched with different types of mattress.
Poster beds have been around since the 16th century, with decorative posts rising from the four corners of the bed frame. This style of wood bed frame may come with a headboard but without any footboard. The height of the posts varies depending on the style and design.
If you are looking for a versatile piece of furniture for the bedroom, daybeds can double as a sofa. This type of daybed with a wood bed frame is ideal for twin sized mattress only and must be placed against a wall. If you are going to look at the design of the daybed, the headboard and the footboard are used as the arms when used as a sofa. Some may be equipped with a sideboard for backrest. There are also designs of daybeds that have a trundle bed underneath, cleverly tucked away for space.
The platform bed is a mid-century modern style with clean lines that is often made of natural wood. Compared to other types of bed frames, this design sits much lower to the floor and usually comes with a headboard. It may have a solid base or, if you prefer, a bed base that comes with delicate legs that highlight an earlier period in time. Instead of a box spring, a platform bed makes use of bed slats for support.
Canopy beds are considered the sister of the four poster bed since they also feature rising posts on the corners of the bed, but has a crossbeam that connects each post to one another. This design usually comes with a canopy of fabric which you can pull closed, or tie to open up your bed. Some homeowners opt for this design as it creates a more intimate space. You will find the modern canopy bed to have clean and straight lines that may be considered as a minimalist wood bed frame.
Bunk beds are a favorite when it comes to your children's rooms because they don't occupy much space, which is a great space-saving solution. You can choose from the standard design, where two beds are stacked, the loft where there is only one raised bed and a workspace under, the trundle, which comes with a trundle bed at the bottom, and the futon which is a type of lofted bed equipped with a futon underneath.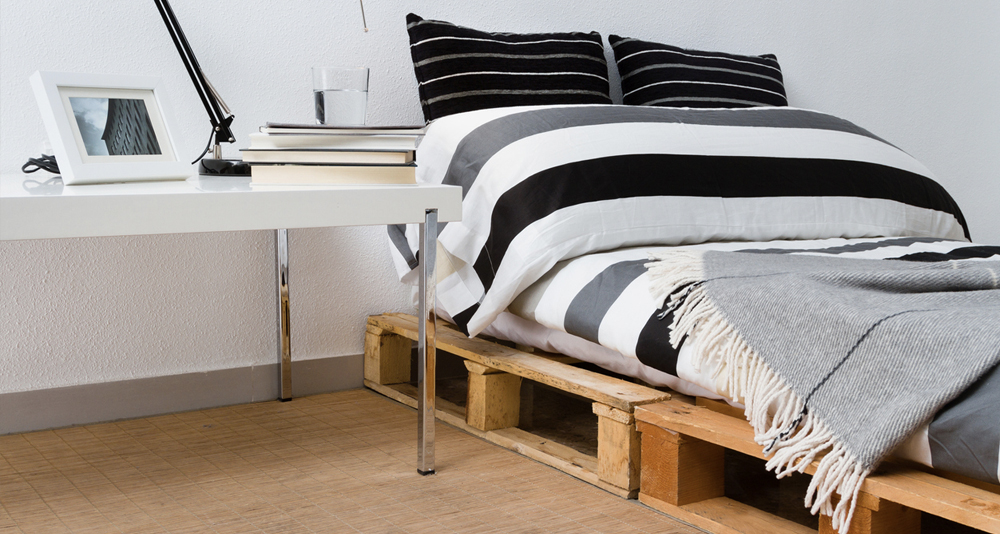 Benefits of Wood Bed Frame
Like it was mentioned before, solid wood bed frames are classic pieces that most everyone loves. If you are still of two minds about whether to get one for your bedroom, here are a few reasons that may convince you:
What's great about wood bed frame is that you can actually have it customized according to your specifications. Some manufacturers are willing to create a design that is based on your preferences, and because wood is easier to manipulate compared to metal or other types of materials, you'll find the right design for your needs.
Another benefit of choosing a natural wood bed frame is that it tends to be practical. There's not much to do in terms of maintenance because you can simply wipe off the dirt that has collected on the surface with a clean cloth. Metal bed frames, although they look good, are prone to rust, which means that they may require extra care and maintenance.
The price of the wooden bed frame tends to vary depending on the materials used. Hardwood frames are considerably more expensive compared to reclaimed wood, but you will always find something that will fit your budget.
Sturdiness and reliability
A lot of homeowners prefer to use wood bed frames because they are sturdy and reliable. You will get plenty of support for your mattress, regardless of whether you are using a memory foam, innerspring, latex, or hybrid even. Since wood is naturally strong, you shouldn't have to worry about sagging in the middle.
Wood can last a long time, so imagine if you are using a wood bed frame in your bedroom. It may be a one-time big payment, yet you can get to enjoy it for decades. It's no wonder many are still leaning towards owning a wood bed frame for their home.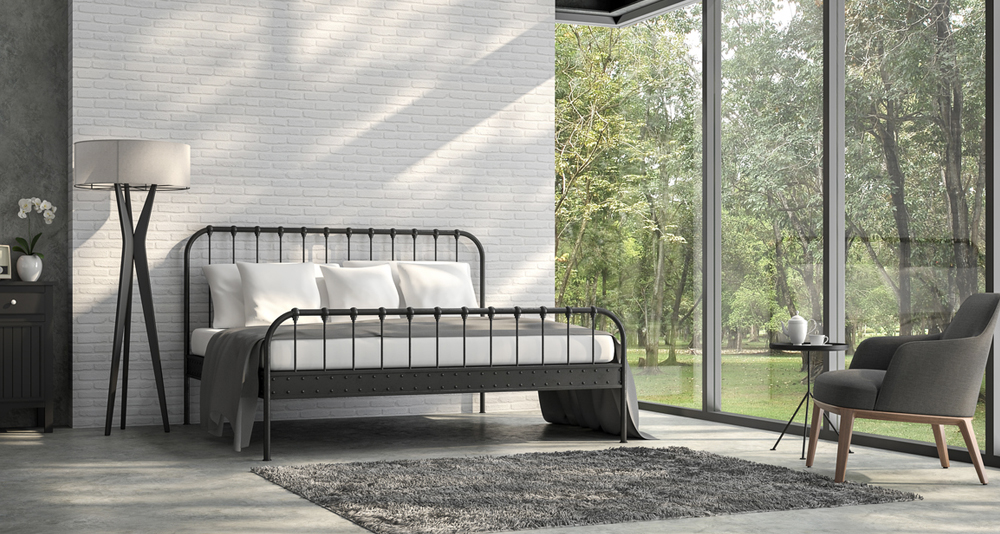 Metal or Wooden Bed Frame?
It is understandable that both metal and wood bed frames are quite attractive to look at. Metal bed frames have a simplistic air to them that can easily fit any bedroom. Some metal frames can last long which is also worth considering. What's good about metal is that you will find several finishes to choose from, which means that you can liven up your space easily with them.
On the other hand, wooden frames can be easily customized using stains made for wood. For example, you can choose from chocolate, sandy, oak, and others depending on the wood type that you are going to get. With regards to the environmental impact, wooden frames are easy to recycle, and a lot of the wood used comes from sustainable sources.  
There is no doubt that wood bed frames are still among the more popular choices nowadays as their classic look is still appreciated by many. Most parents prefer to go for wood bunk beds because they are sturdier and can typically withstand the constant wear and tear in a child's bedroom. There is no denying that wooden bed frames give off that cozy vibe that is ideal for any bedroom as this is the space where we tend to spend a lot of our time. That being said, your preferences should still be considered when you are searching for the perfect base for your mattress.
Wooden bed frames can last you a very long time, so if ever you are in need of a bed frame that will be with you for several years, consider this option.